Listen to Around the Kitchen Sink every Thursday at 11 pm EST on Toginet.com and after on Itunes HERE
Food Network host Ben Vaughn joins the show again to share about his his radio gig on Routes Radio (Blog Talk Radio). I was actually on HIS show on February 7th with Simon Majumdar, Iron Chef Judge and author. Find his show HERE
Routes Radio with Ben Vaughn
Ben Vaughn has an infectious personality and passion for conversation. The combination of guest callers, and Ben's adventurous spirit are a delicious revelation.
@BenVaughn on Twitter
Ben Vaughn on Facebook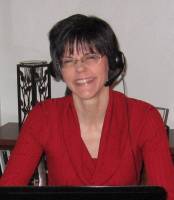 Sandy Fowler host of Heart Filled Holidays on Toginet.com will also be joining us and sharing some of her tips on easy Valentines Day gifts that everyone will love! Tune into her show every Monday at noon EST HERE
Whether you're longing for joy in your life or looking for ways to decrease stress in your holidays and in your life or even new traditions and interesting gift ideas you'll find it here!
Join Sandy Fowler, a mom who has gone from stressed to blessed in her own life, as she shares ideas, thoughts and insights for bringing more joy and meaning into your life. Listen in as she chats with the experts, finding out the tips and tricks you can use in everything you do to plan and enjoy your holidays and every day.
Sandy Fowler is passionate about helping women de-stress their lives. She teaches, blogs, speaks and hosts a radio show all focused on weeding out stress and creating more joy. Using holidays and special celebrations as a springboard Sandy helps women create happiness in their lives every day . She's a wife, mom and business owner whose greatest joy, next to loving her family, is seeing the women she works with find the joy they've been looking for.